It's time to work out what's keeping you stuck!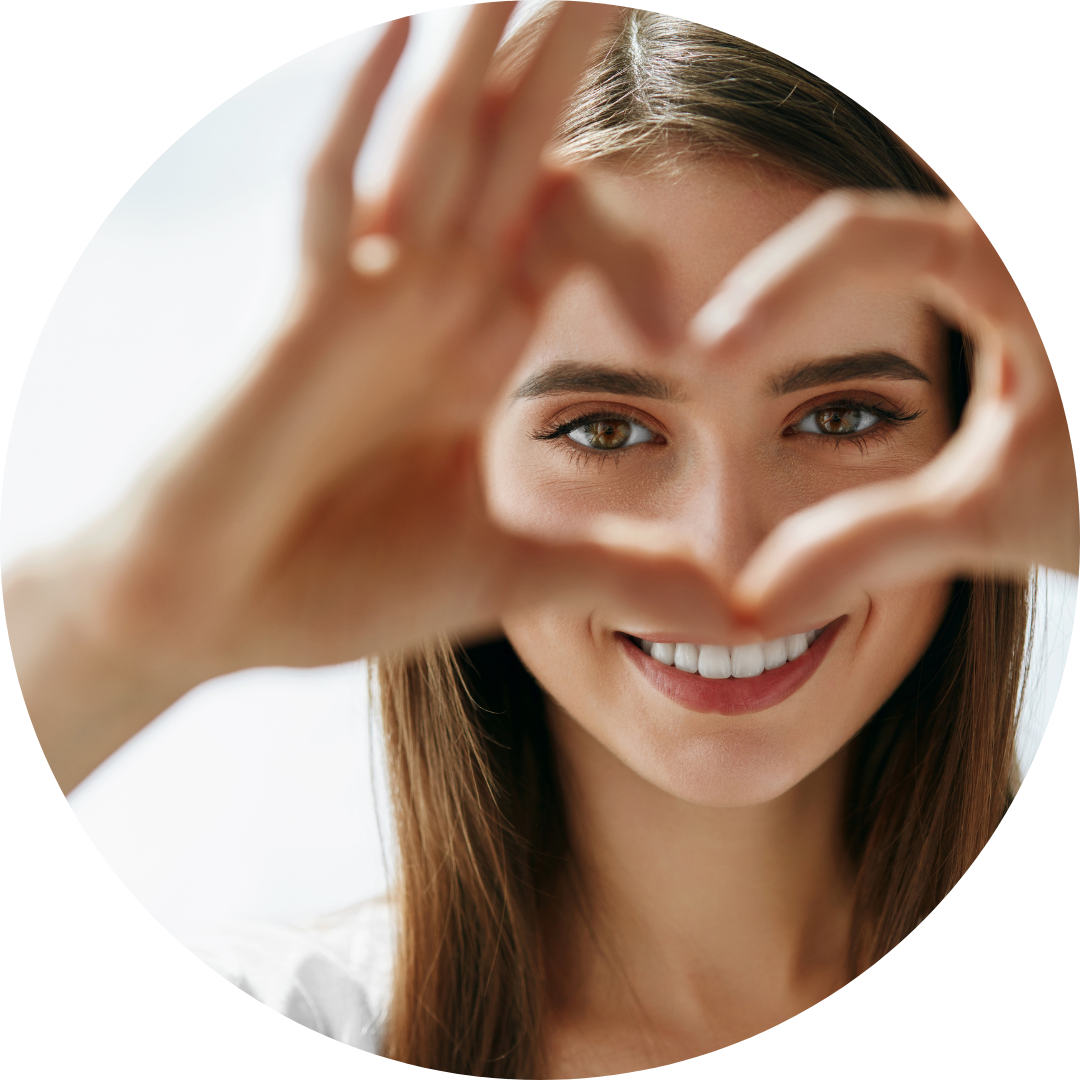 Finally workout what's holding you back with the Hello Shadow My Old Friend mini course. 
The Hello Shadow My Old Friend program is a 60 minute mini course that has been delivered all over Australia by Mental Health Wellbeing Expert, and registered Relationship and Family Therapist Vee Vinci.
Hello Shadow My Old Friend has helped hundreds of people unlock their shadow to become more self-aware and finally stop repeating the same mistakes over and over again.
The thing is we all want to live happy carefree productive fulfilling lives.
But the truth is, you won't unless you know who you are, warts and all.
Yes it sounds confronting but what's the alternative?
Would you prefer to start undoing habits and thought patterns that are running your life or continue going round the roundabout?
Ignorance is bliss but it's not helpful!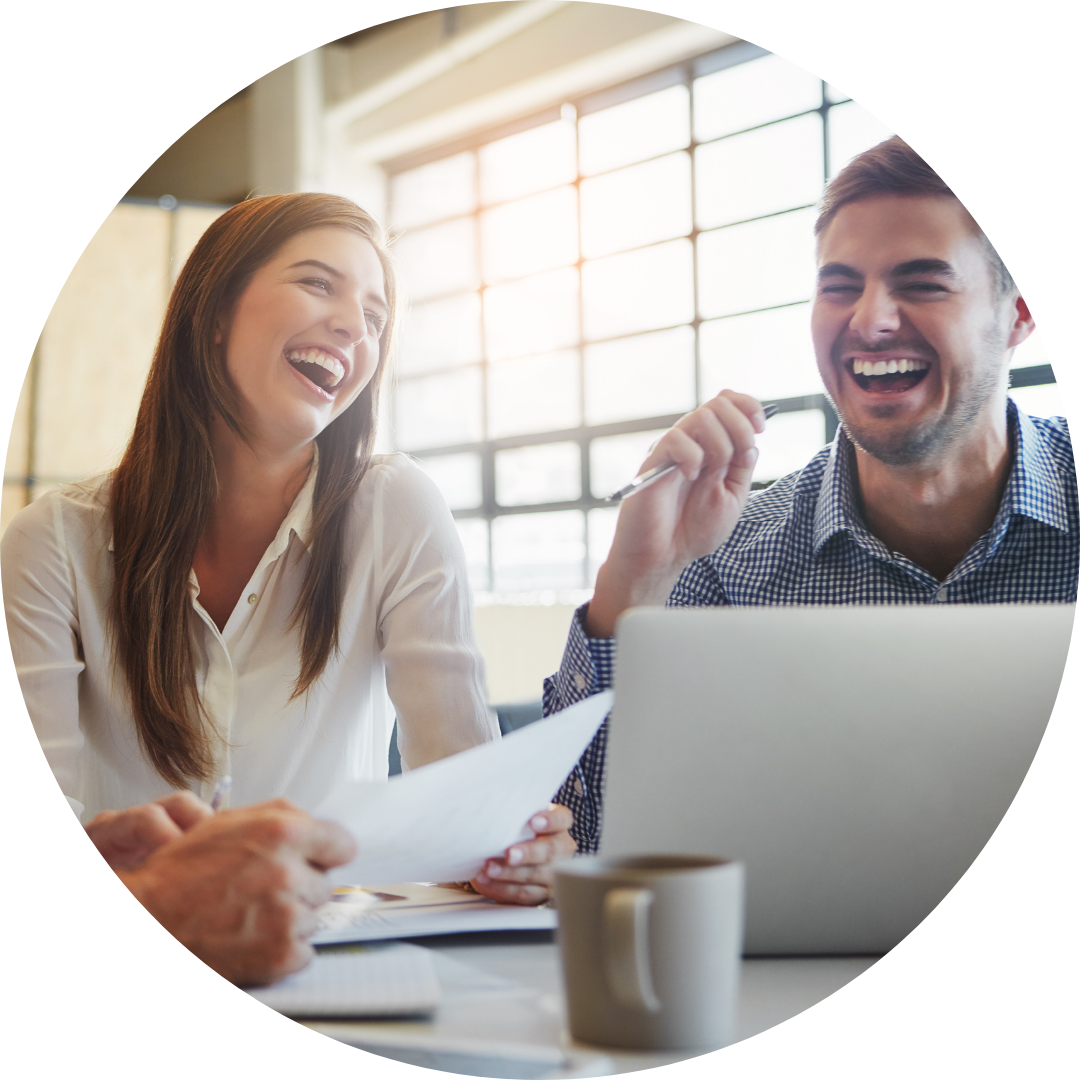 When you get to know and accept your shadow, you start to see some amazing things happen...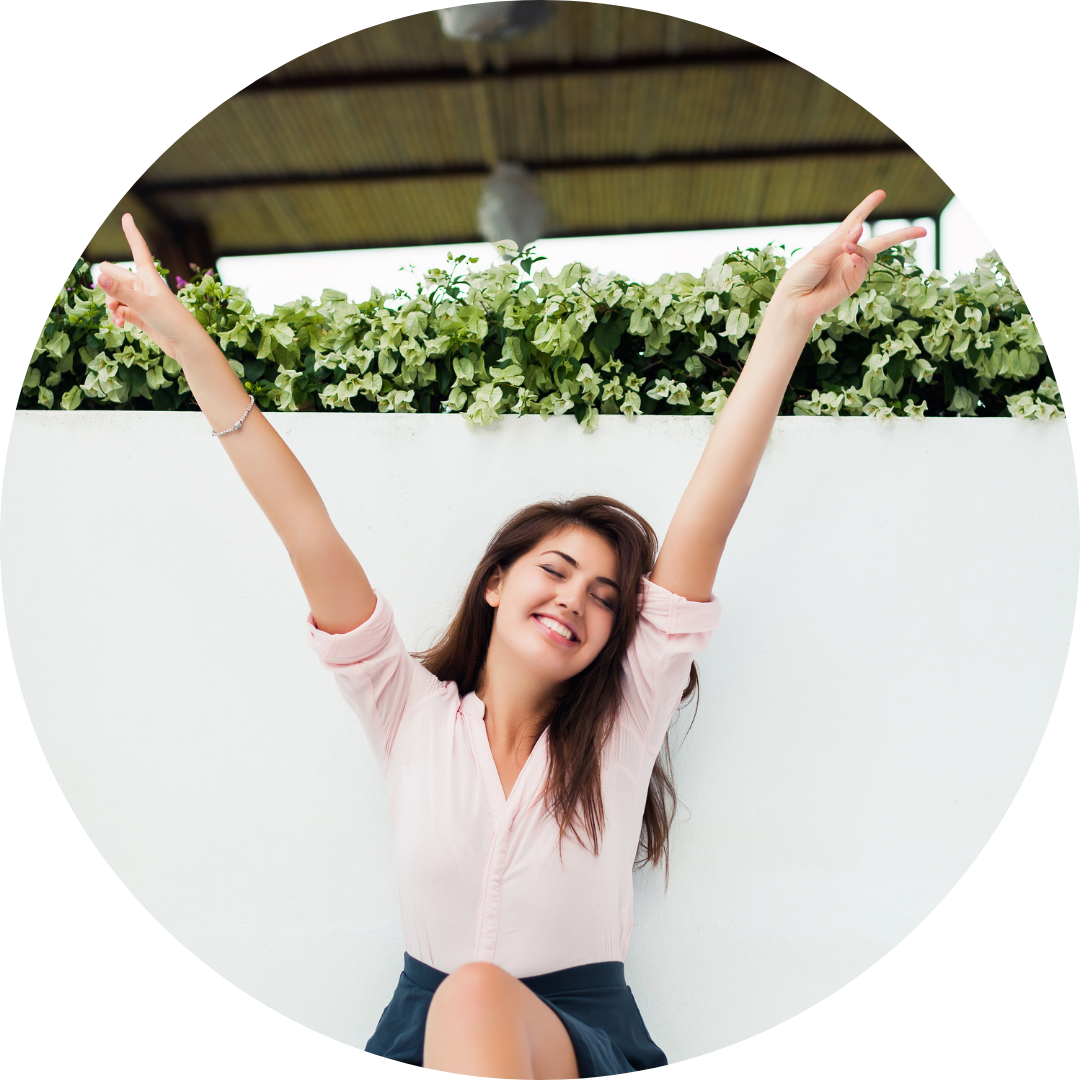 More Energy


Yes it can enhance your physical and mental energy because you'll stop expending so much energy repressing various emotions in an attempt to run away from yourself.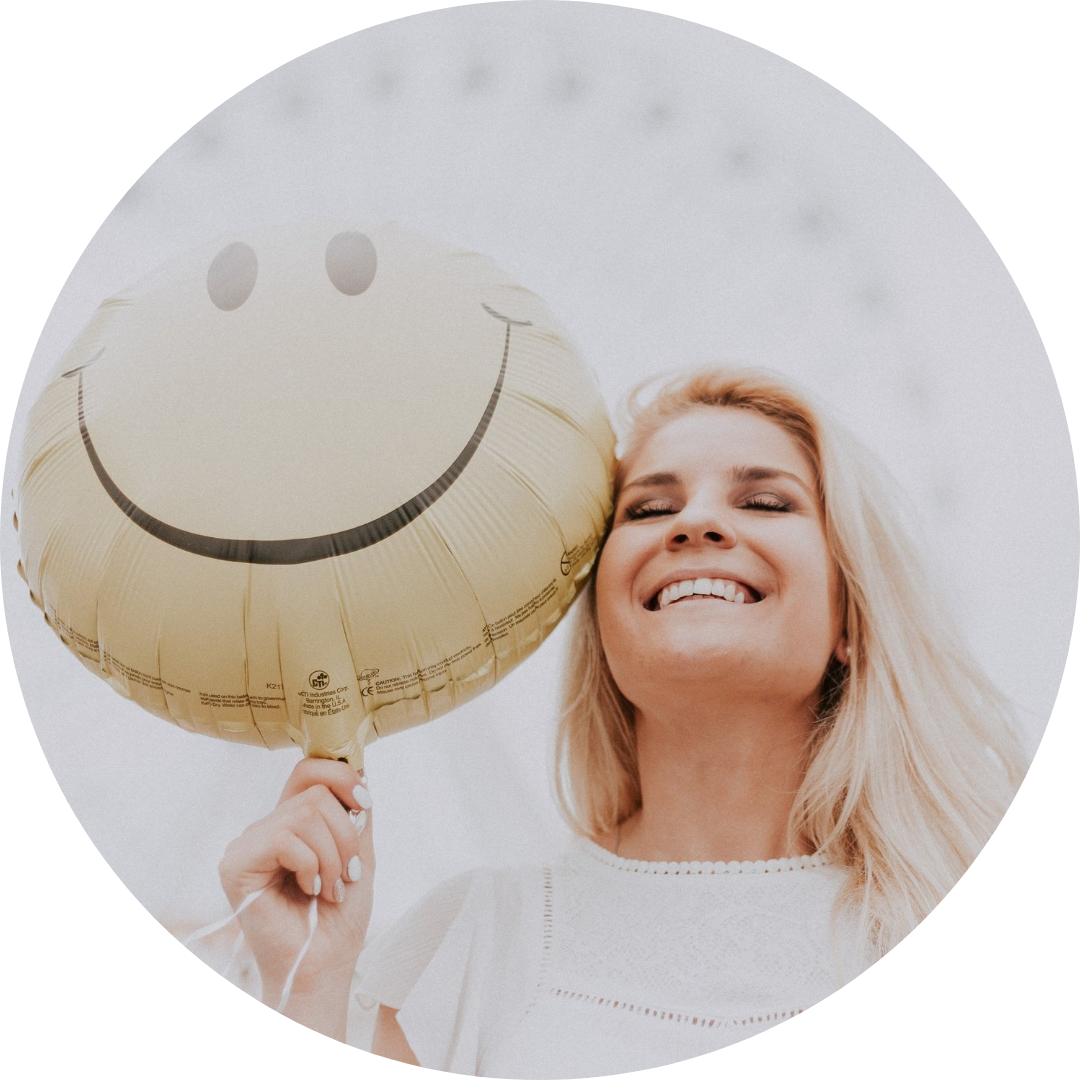 Increased Confidence
You'll understand yourself more and come to terms with the good, the bad and the ugly.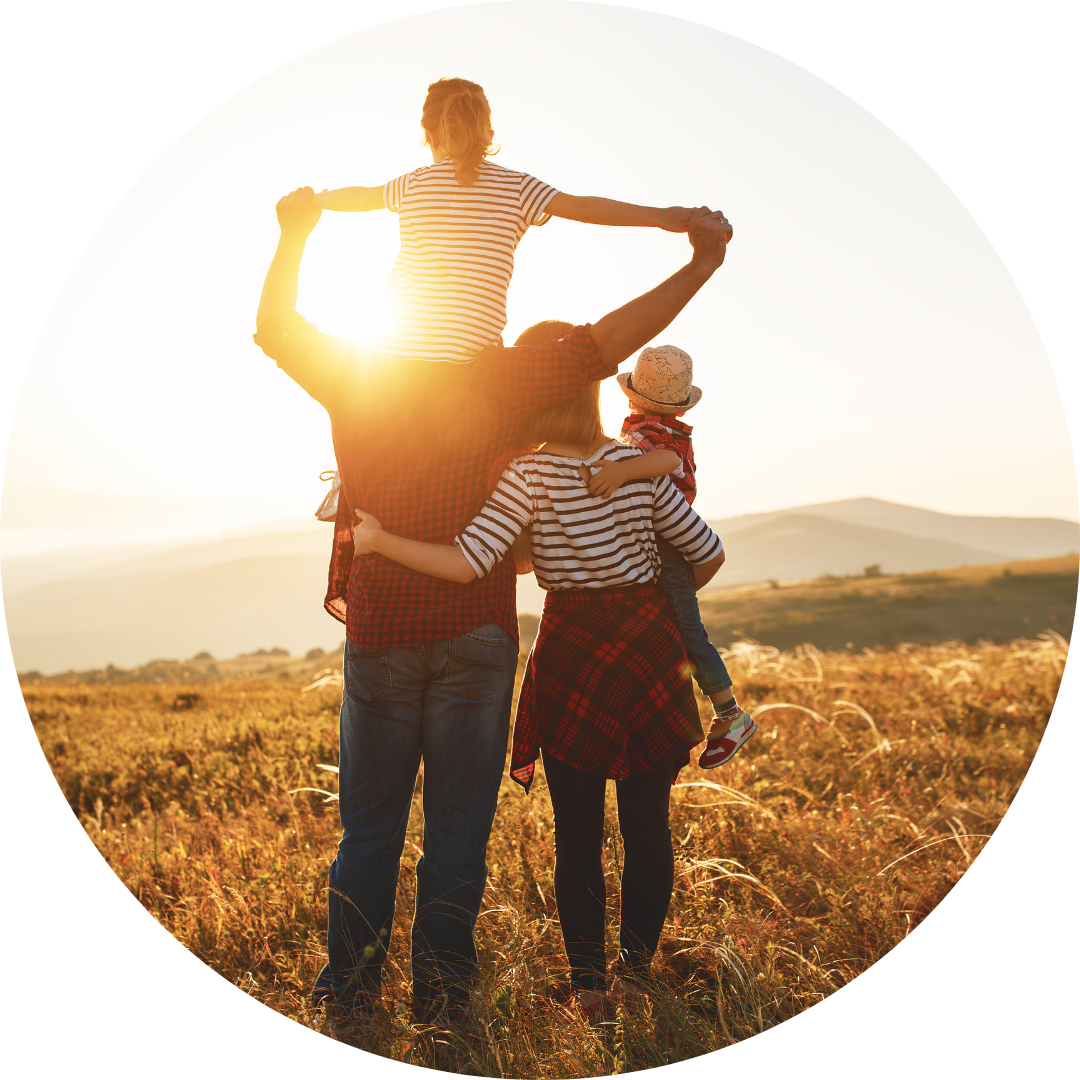 Improved Relationships
Once you know your true self you will be better at regulating your subconscious motivations and understanding others. You will find yourself gravitating towards people and situations that fill your cup up, instead of depleting it.
Introducing
Hello Shadow My Old Friend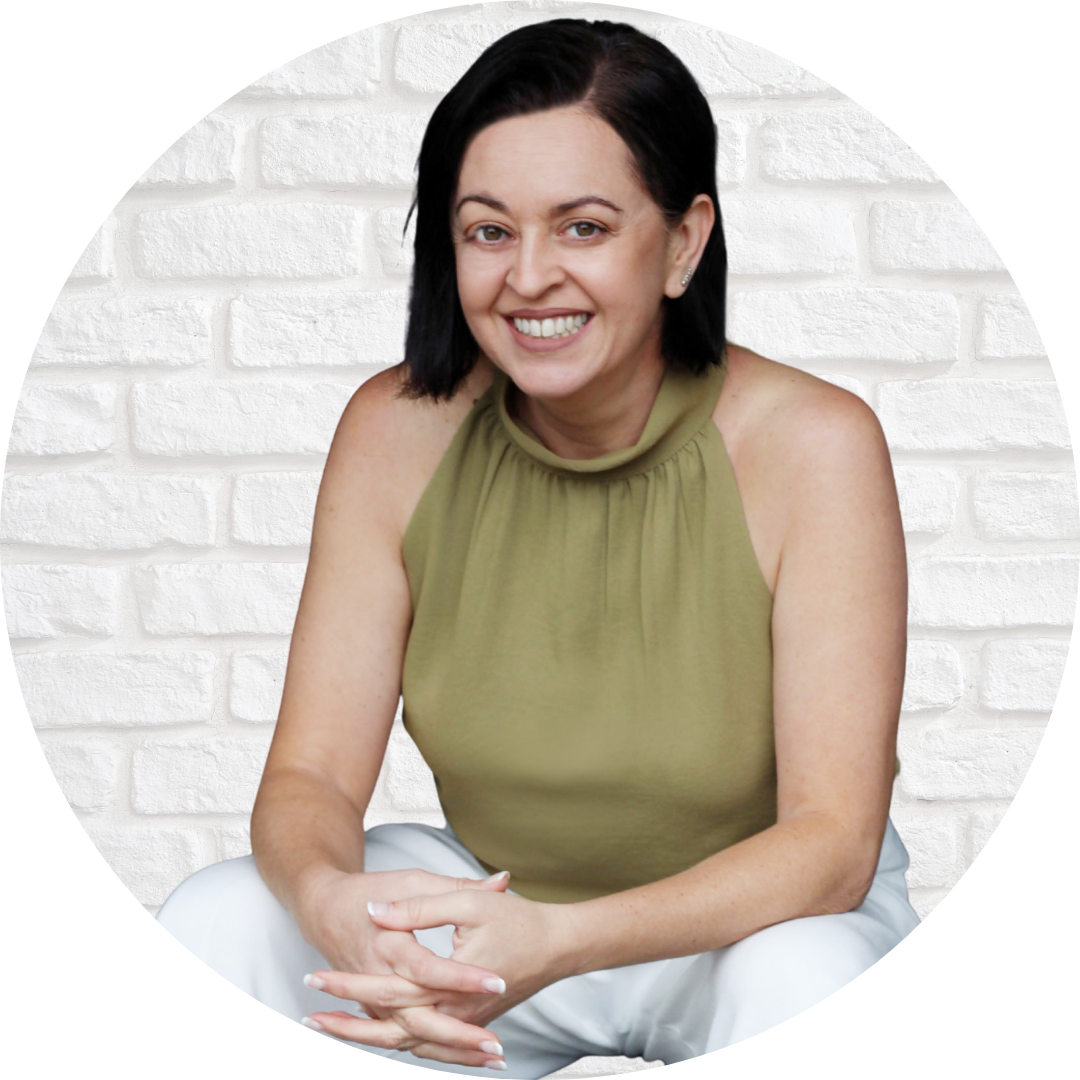 Led by Mental Health Wellbeing Expert, and Relationship and Family Therapist Vee Vinci you will discover:


✅ What contributed to the creation of your shadow.
✅ The impact your shadow has on your life today.
✅ How to recognise and embrace your shadow so that it no longer impacts your present and future.

Are you tired of feeling like nothing is changing in your life?


Knowing deep down that you want more, crave more but just find yourself getting stuck in negative thought patterns, overwhelm and inaction.
Here are just some of the few AH-HA moments you will experience:
✅ How your life problems are linked to your shadow and how understanding this can propel you forward towards the life you desire.
✅ How knowing your shadow can make the decision-making process to positive change easier so that you can be the person you want to be, achieve set goals and enjoy meaningful and fulfilling relationships.
✅ How your shadow can impact your energy levels, confidence and relationship satisfaction and how getting to know your shadow can improve this.
This content has been delivered to hundreds of people, many who end up saying:
"Vee, now it all makes so much sense...
I get why I do what I do!"
Vee is a registered Relationship and Family therapist who is passionate about delivering quality mental health wellbeing services and programs in order to avoid mental health problems. Having spent years stuck in a cycle of anger, blame and self-sabotage, she now helps people uncover the blind spots that are keeping them trapped in bad habits, addiction, self-sabotage and anxiety.
"Your brain is incredible! It's essentially an operating system that manages every aspect of your life, it deals with a huge amount of information every day.
As a way to prevent a system crash your brain sometimes goes on autopilot, which is great when you are driving a car, but not so great when you need to manage conflict. When you keep on doing the same thing you end up with the same result… and if the result isn't serving you, you get stuck! This is where I come in.
This mini course will help you turn off the autopilot when it starts working against you so you can redirect your focus and start getting it to work for you".
Here is how I will help you get to know your shadow so you can transform your life.
THERE ARE 3 MODULES THAT EXPLAIN AND THEN DEMONSTRATE EVERY SINGLE ASPECT OF GETTING TO KNOW YOUR SHADOW (YOUR TRUE SELF)
→ As soon as you purchase the program you will get instant access to all 3 modules through my online teaching platform.
→ Each module includes a video and workbook to help you learn fast and motivate you to turn your new insights into positive lasting change. 
→ And you'll have access to all the modules and workbooks for the life of the program.
What are people saying about the
Hello Shadow My Old Friend
mini course: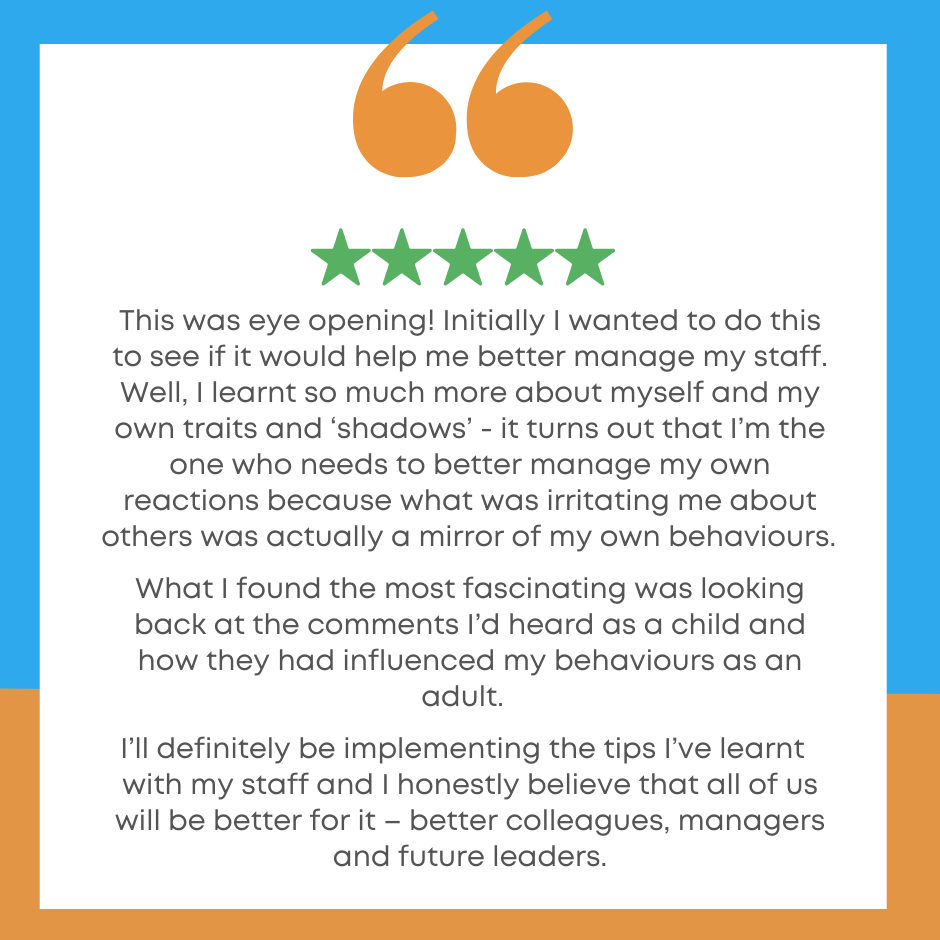 Media Adviser
Perth, Western Australia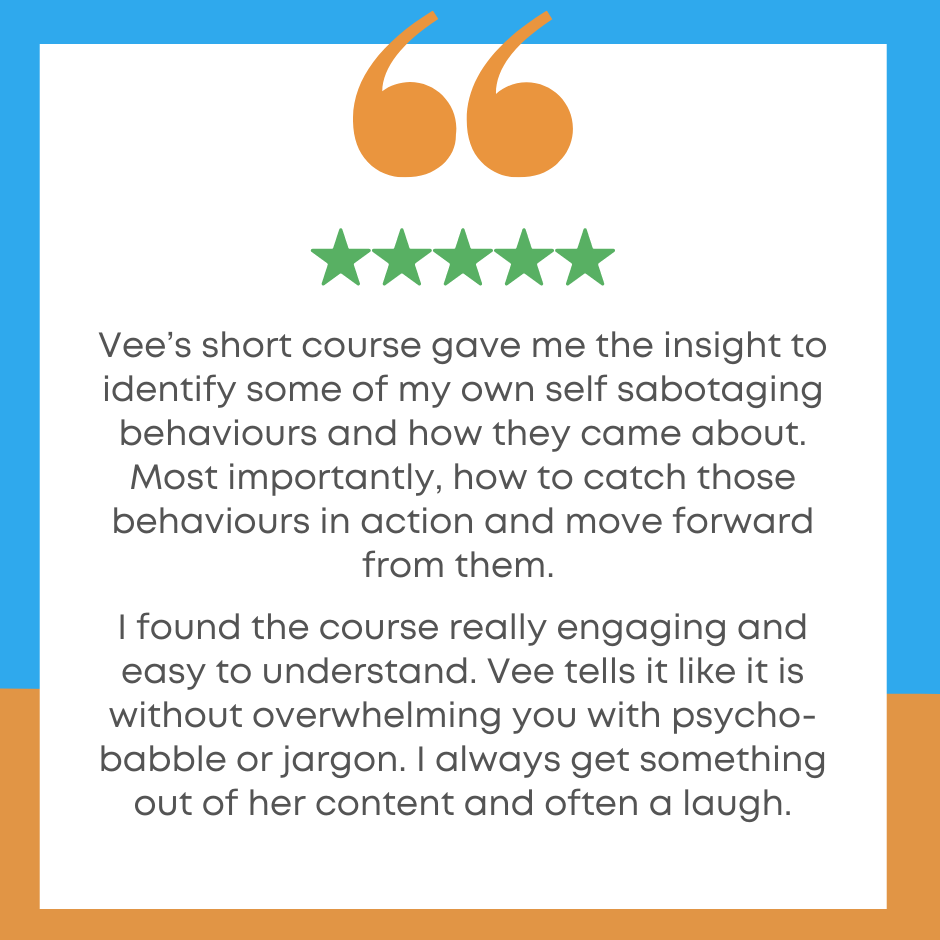 Human Resources Officer
Perth, Western Australia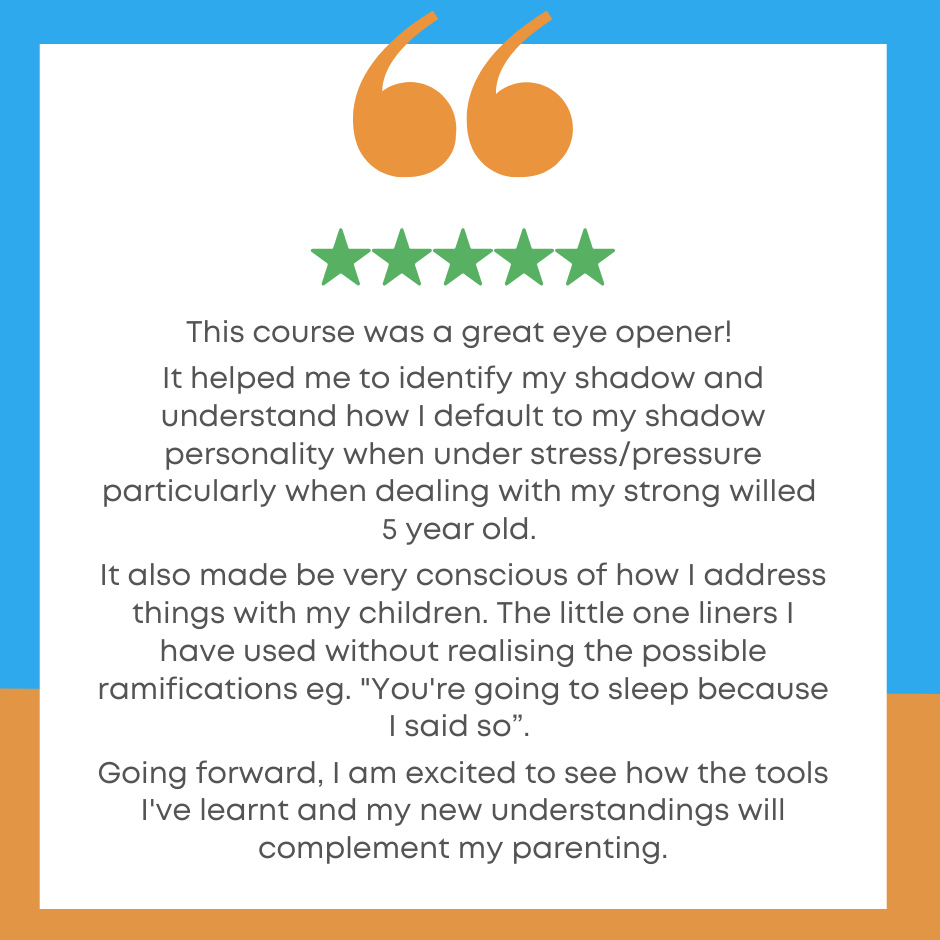 Mother of Three
Perth, Western Australia
START the Hello Shadow My Old Friend mini course so you can start discovering what's holding you back and finally MOVE FORWARD.


Feel confident and empowered to improve your mental health and wellbeing for less than it would cost you for a night out!
Frequently Asked Questions
I'm so busy I don't think I'll have time for this.
Yes I feel you, I'm busy too. #businessowner #mumlife #allthethings
But what if I told you two hours of your life could change your whole life! FOR THE BETTER? Would you make the time? #getonitalready
All in all, it should take you a maximum one hour to watch the videos and up to one hour to complete all the workbooks.
The "I've got no time" thing is actually a story you're telling yourself — and it means you're probably the exact kind of person who'll get the most out of this program. 
Plus this is a self-paced course, you start and finish it when you can #noexcuses.
HELP! I'm scared to invest in myself!
I get it! It can feel scary to put yourself first and invest time in YOU.
But think of it like this, if you're already investing time and/or money in yourself (like by reading self-development books, listening to inspirational podcasts, seeing healers and practitioners, setting goals, creating habits) then the knowledge you'll gain here will strengthen and amplify every other investment you make in yourself, from here on out, forever.
It will be the best $97 you have ever spent!
How does the course work?
There are three course modules.
You can start as soon as you purchase the program and continue at your own pace.
Each module includes a video and workbook to help you learn fast and motivate you to turn your new insights into positive lasting change.
Everything is delivered online, and you'll be able to access all your materials via the learning platform.
How long do I have access to this course?
You've got lifetime access to the training videos, PowerPoints, and workbooks.
This means that for as long as I'm still here running these programs, you'll have access to all those materials through the teaching platform. (And at any time, you can download the workbooks to your own computer — they're yours to keep forever.)
What happens after I purchase?
As soon as your payment is processed (which can take up to 15 minutes), you'll get an email from me in your inbox. (Check your spam if you can't see it!)
This email will contain all the details for the course, PLUS it will contain your unique logins for the teaching platform.
You can then log in straight away.
Inside you'll find all three modules so you can literally get started within minutes!